Corporate & Commercial Sales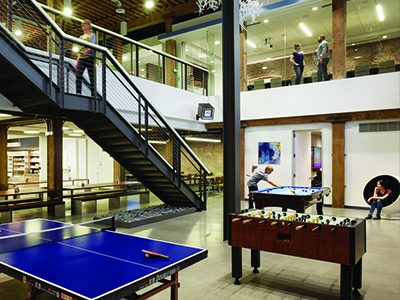 All work and no fun in not a recipe for success, no matter how you look at it. This is why a lot of companies are designing their offices in ways that inspire their employees to relax, to have fun and to feel comfortable and joyful in at the workplace.
F.G. Bradley's has an experienced team of professionals who are adept at dealing with commercial clients. Whether you require service or upgrading for an existing facility, are designing and building a new space or require corporate branding games, we have the products, expertise and pricing that will fulfill your objectives.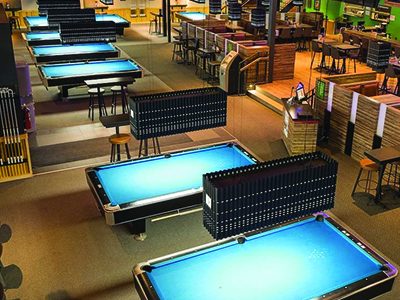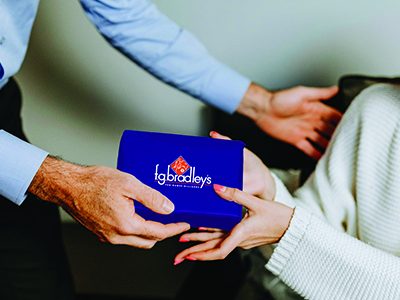 Having a corporate event? If you are looking for an innovative way to make a lasting impression F.G. Bradley's has a wide range of gift items that are FUN.
As Canada's leader in games and game room products, we are proud to have associates who are here to answer all of your questions and to help customize the details to fit your event needs. From corporate events to company picnics, to team building & ice breakers, you name it, we can help you plan a curated selection of games, gifts, books and more for your guests.
We are here to make sure your experience is seamless every step of the way.
Submit your inquiry to our Corporate Concierge using the form below
Here are a few things to note before starting. Our Corporate Order Program offers special discounting to approved customers for orders over $1,000 on a wide selection of items.
| Gift Card Orders | Discount |
| --- | --- |
| $5,000 – $9,999 | 2% |
| $10,000 – $49,999 | 3% |
| $50,000+ | 5% |
*Some products are excluded from corporate discounts. Other exclusions may apply.
Additional details about our Corporate Order Program
Personalized Wrapping – If you need gifts, we offer customized wrapping options at a cost of $3.99 per item.
Convenient Shipping – We select the best courier to fit your individual needs. Corporate Orders are subject to shipping and handling fees.
Invoicing and Payment Terms – Orders for approved Corporate Order Customers can be paid via EFT or cheque within 30 days of shipping.
Note: Gift card orders require payment prior to shipping.
We have helped many businesses plan successful employee recognition rewards, corporate conference giveaways, holiday party gifting, and so much more. And we'd love to work with you!
For more information, submit your inquiry to our Corporate Concierge using the form below, or reach out anytime at: customerservice@fgbradleys.com
Or fill out the following contact form: