First opening its doors in the Pickering Town Centre in 1988, at that time as a dealer with the Dufferin Games group of companies, F.G. Bradley's has focused on becoming a leader in the billiards and games industry. The company was an integral part of one of Canada's great retail success stories of the 1990's as Dufferin Games grew to become synonymous with quality, service and professionalism.
F.G. Bradley's is committed to moving forward with these traditions of excellence. The company's success has been built on simple principles; offers a unique mix of quality products at a fair price, offer exceptional customer service and stand behind the products you sell. Homes, clubs, billiard rooms and institutions have come to depend on F.G. Bradley's products and services, and can continue to do so now more than ever.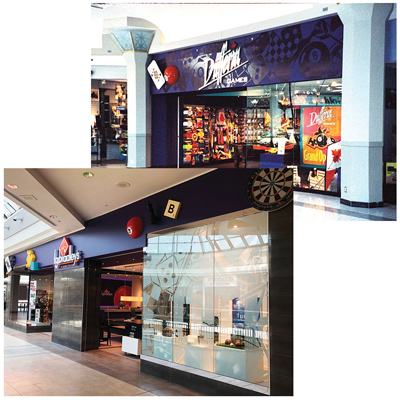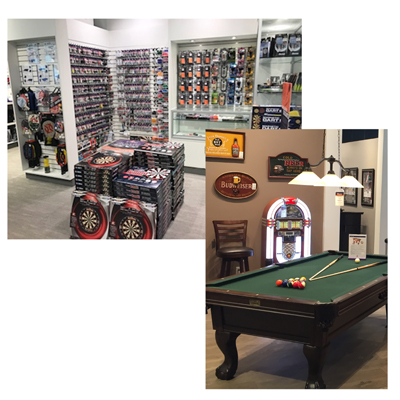 F.G. Bradley's goal is to bring you traditional style fun that provides a catalyst for families and friends to interact and play together. We have searched the world for truly unique, quality products that will help you spend time together. As a Canadian owned and operated company F.G. Bradley's also prioritizes supporting Canadian inventors and manufacturers and you will find a great selection of quality domestically made products in our stores.
F.G. Bradley's believes in meeting shoppers' needs at the grass roots level on a daily basis. Every member of the F.G. Bradley's customer service team is a game enthusiast and is able to pass on a genuine understanding of the merchandise to his or her customers.
So, Welcome to F.G. Bradley's, one of Canada's fastest growing game room product suppliers. The company is committed to helping to find the perfect item or gift for your home, office or commercial games room. The stores are open to try out the latest products and to test your skills. The games experts are ready to be challenged by any and all comers. The Certified billiard mechanics are ready to solve any and all service problems, or to refurbish that old table in the basement, and the qualified installation crews can have the new games table installed and ready to go in no time.
We hope you will visit us at one of our three retail locations in the Greater Toronto area and that you enjoy this web site. We are committed to you being thoroughly delighted every time you come to visit. Our hope is that your first visit is only the beginning.